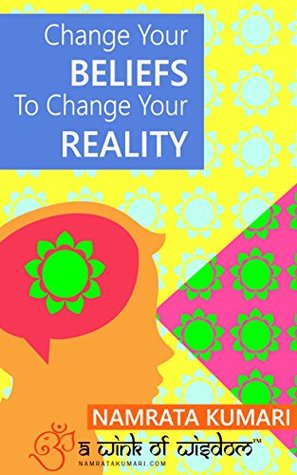 A concise description of a 5 step method to eliminate our limiting core beliefs and win the control over life back so that you can re-create your reality the way you want.
Reading the book will help you live stress free, stop fearing, and seeing life as a bunch of possibilities, stay happy and confident.
The idea behind is-
- Reality is what we take as reality
- Humans are what they think themselves to be
- Negative and limiting beliefs stop us from achieving what we always wanted to achieve
- We are not the creation but the creator of our lives
- It is possible to eliminate limiting core beliefs and re-create our reality
BOOK REVIEW:- I was given a complimentary copy of this book in exchange for an honest review.
Its a short read, only 50 pages .
Though its a small book but its powerful & effective at the same time.
Its very helpful if u follow it ,it will guide u and train you.It gives an insight for life .
A real change does not take place immediately.
This book is indeed highly motivational and is a must read for everyone out there as it showcases that all the things called destiny and fate, are just in the mind. To be successful, it's in your hand to get up and get going. Really a book worth reading!
I would recommend this book to everyone. I would rate this book 4.5 out of 5 stars.
QUOTES FROM THE BOOK :
"Our decisions are influenced by our beliefs and this is why we say our reality is what we believe in."
"I am not a believer of the law of attraction (though I do not deny the possibilities of it to be true), but I firmly believe in the ability of making choices, the ability to take conscious decisions."